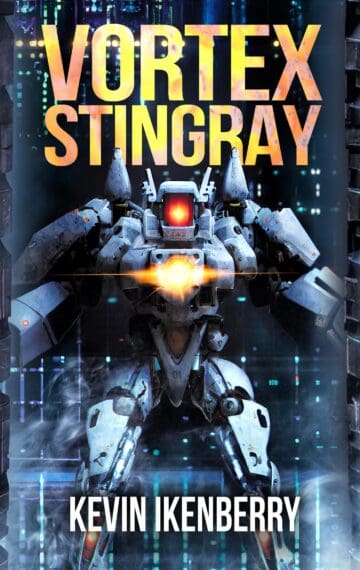 $4.99
Buy Now
Read A Sample
See The Reviews
See The Full Series
Available in:

Kindle, Kindle Unlimited, Print

Pages:

313

Published:

December 6, 2022
Go big or go home!
After the cataclysm known as The Last Stand, humanity fled to the stars. Earth has now been lost to the Gimfa, giant alien creatures bent on destruction and chaos. The benevolent Galactic Alliance gave humanity a colony world—Lewa—to call our own, but they have given humanity one condition: our Guardians must remain unarmed as they aren't allowed to join the elite Alliance Corps military force.
Still, the Guardians remain, and it takes outstanding pilots to operate them. After a childhood tragedy, though, Zaniah Mott no longer wants to follow in her famous ancestor's footsteps and fight the Gimfa. Enjoying a quiet life on the beaches of Lewa, she's as far removed from the Guardian Covenant as possible… until the Gimfa arrive there.
Even after fifty years of progress, though, the Guardians are still outmatched and ungainly in the face of the aliens, but scientist Duncan Black believes he's found an answer to the Guardian's problems. He just needs the right pilot for his customized creation, Vortex Stingray, and he's sure that Zaniah is the one. With Zaniah in the cockpit, Vortex Stingray joins the other Guardians in the defense of Lewa, but is she setting humanity on the path to membership in the Galactic Alliance, or will she see humanity eliminated by the Gimfa for all time?
---
Other Books You Might Like
---
---
Want to keep up with Chris Kennedy Publishing?
Subscribe to the mailing list!
---