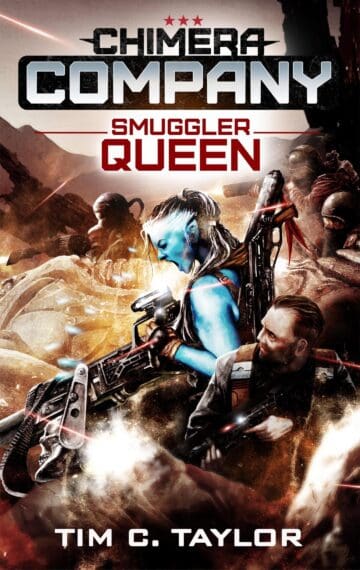 $4.99
Buy Now!
Read A Sample
See The Reviews
See The Full Series
Available in:

Kindle, Kindle Unlimited, Hardcopy

Published:

May 11, 2021
Vetch's captor wants him to escape…
Because she enjoys the chase.
Hostage, decoration, amusement: Vetch Arunsen has never been any of these things before, but he has to adapt fast if he's to survive captivity at the exotic court of sector crime boss, Nyluga-Ree. His deadliest threat comes from the beautiful alien assassin who wants to sink her claws into him.
If Vetch runs, it won't only be the assassin who comse for him. Through war zones, terraforming worlds, and intergalactic invasions, Nyluga-Ree will never abandon her pursuit. Honor demands it because of who she is.
Smuggler Queen.
---
Other Books You Might Like
---
---
Want to keep up with Chris Kennedy Publishing?
Subscribe to the mailing list!
---