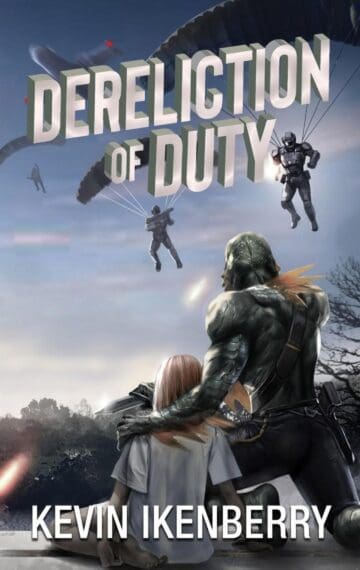 $4.99
Buy Now!
Read A Sample
See The Reviews
See The Full Series
Available in:

Kindle, Kindle Unlimited, Hardcopy

Published:

December 8, 2020
The storm approaches!
Evan Clarke is among Earth's foremost geneticists, and he's on the cusp of a discovery which will rock humanity to its core. Using technology from the beautiful and mysterious Styrahi, the Terran Defense Force wants Evan to reach back to the twentieth century for the memories of dead soldiers to imprint onto genetic descendants going off to war.
For every person who wants the new technology, though, there are others who don't, and they will stop at nothing—even killing the people working on it if they have to—to keep the technology from succeeding. Worse, the alien Tueg view imprinting as a crime against nature, and to continue with the imprinting technology may fracture the alliance opposing the Greys.
As war looms, the Terran Defense Forces identify a young woman, Mairin Shields, to pair with one of the strongest memory imprints in their catalog. If they can keep both Mairin and the technology alive long enough to do it, they may be successful, and may—may—just have a chance against the Greys. But time is running out.
From the years before "Runs In The Family" by Kevin Ikenberry, comes "Dereliction of Duty," a story of desperate action which widens the scope and sets the tone for the Imprint War.
Also Includes the Imprint War short story, "Come Up Screaming"
---
Other Books You Might Like
---
---
Want to keep up with Chris Kennedy Publishing?
Subscribe to the mailing list!
---