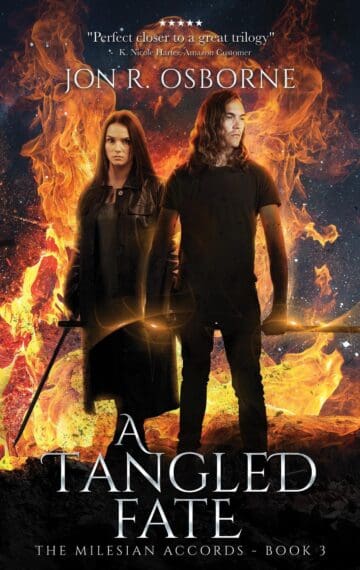 $4.99
Buy Now!
Read A Sample
See The Reviews
See The Full Series
Narrator:

Tristan Morris

Available in:

Kindle, Kindle Unlimited, Audiobook, Hardcopy

Published:

April 17, 2019
The Challenge Approaches!
Centuries ago, the followers of the new gods defeated the people of the old gods in a challenge of champions. The folk of legend were banished from the world, and magic faded from the land. The Milesian Accords, however, provided for a new challenge, and the time for that challenge is running out.
Erin Donnelly, the proclaimed Champion of the Exiled Folk, is marooned in the otherworldly Glaswold after an assassination attempt. The fortress Dunos Scaith vanished, and Erin's daughter disappeared with it. She has to find her daughter, finish her training, and make it back to the World of Man before the deadline.
Liam Knox, the Druid of the Accords, faces tests both domestic and mystical in rural Illinois. Liam must rally his allies in the wake of loss, mentor a son who has discovered magic, and deal with supernatural entities meddling in his life. All the while, Liam's enemies circle closer, hunting the druid, his family, and his friends.
Only together can the Druid and the Champion face the Challenge and survive. If they fail, more than their lives hang in the balance. If they win, it could change the world as we know it. But first they must master their tangled fate.
---
Other Books You Might Like
---
Want to keep up with Chris Kennedy Publishing?
Subscribe to the mailing list!
---