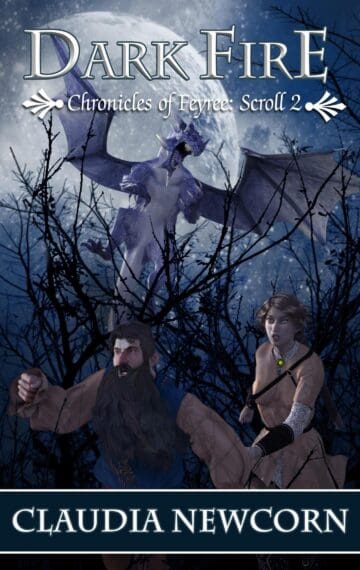 $4.99
Buy Now!
Read A Sample
See The Reviews
See The Full Series
Available in:

Kindle, Kindle Unlimited, Hardcopy

Published:

August 9, 2017
Winner of the Eric Hoffer and Written Arts awards!
Despite all the dangers, Danai and her Feyree friends have completed the Rites of Krisalys and earned their wings. They thought they were finished, but now the hard work really begins—guild training.
As they set themselves to learning their new callings, the enemy's plan for dominance continues to unfold. The Firelord of Nonetre, Tvashtar Tizon, has offered an alliance with the Feyree Council, and many believe his offer is a genuine opportunity for the Feyree to improve their lives.
While Tizon's motives seem sincere, Danai and her friend Joson are increasingly suspicious of their former friend, and with good reason. The Tvashtar's fiery realm of Nonetre is withering, and the fire demon Eshel, Tizon's scheming high councilor, has convinced him that an invasion of Lampion is necessary.
As the dark clouds of war gather, danger and betrayal await at every turn. Even the elven Ael and dwarven Troich sense the looming dangers, and must brave the mountains where dragons lurk to debate the threat from Nonetre.
Nonetre's plans are coming closer to fruition—will Danai and her friends be able to discern the truth before it's too late?
---
Other Books You Might Like
---
---
Want to keep up with Chris Kennedy Publishing?
Subscribe to the mailing list!
---