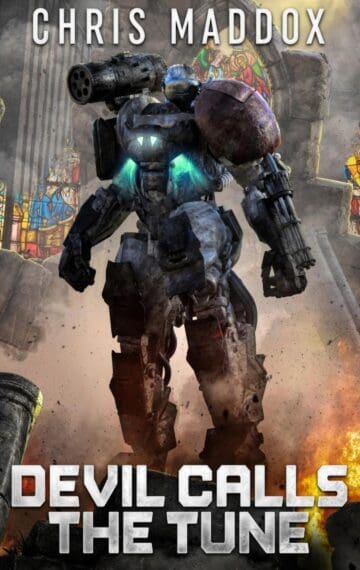 $4.99
Buy Now!
Read A Sample
See The Reviews
Narrator:

KC Johnston

Available in:

Kindle, Kindle Unlimited, Audiobook, Hardcopy

Published:

January 28, 2020
Welcome to the Choirboys!
Niko Devlin was a street kid. When his father was called to duty and his mother made an invalid by a plague, Niko learned to survive by his wits. He stole what he needed to stay alive and fought to keep what he stole. Until he got arrested.
On the eve of his majority birthday, Niko got laid off from his job and found out the son of the local crime lord had been selling his mom drugs and forcing her to "entertain" his friends.
Facing jail time—and almost certain death—for beating the crime lord's son nearly to death, Niko is forced to join the military to get off world. The terms of his enlistment are such that he can't quit, so he hopes to fly under the radar and serve his time in a do-nothing job. That's his plan, anyway.
But plans have a way of getting disrupted, and when the Devil is calling the tune, sometimes all you can do is sing along.
---
Other Books You Might Like
---
---
Want to keep up with Chris Kennedy Publishing?
Subscribe to the mailing list!
---