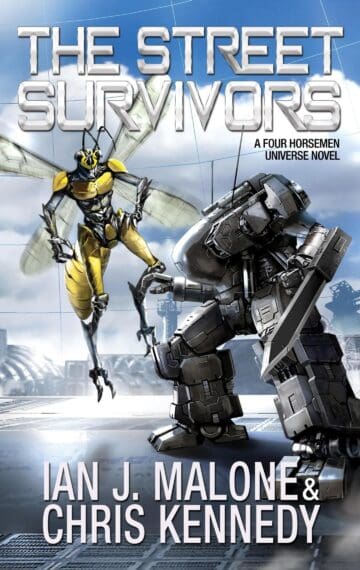 $4.99
Buy Now!
Read A Sample
See The Reviews
See The Full Series
Available in:

Kindle, Kindle Unlimited, Hardcopy

Published:

May 2, 2021
Brothers look out for brothers. Usually…
With the Merc Guild opening up contracts again, it's Zuul eat Zuul to get one as there are far more companies looking for work than there are contracts to be had. So when Taylor Van Zant gets an inside line on a 30-million-credit contract for Swamp Eagle Security, he races to Karma to throw his hat in the ring.
Unfortunately, Taylor arrives to find that the other North Florida mercenary company—the River Hawk Defense Group —is also bidding, and Taylor is forced to watch as they steal the contract out from under the Eagles. Which might have been a good thing, Taylor finds out later, as the River Hawks return beaten and bloodied from it.
But only half of the River Hawks returned…the other half disappeared. And if there's one thing Taylor stands for, it's solidarity with his mercenary brothers, even when they may not have done him a good turn to start with. So, with only a fraction of his company available, Taylor decides to go find out what happened to the missing people. It's what brothers do.
But what he finds will make him rue that decision and draw him firmly into the Guild Wars.
---
Other Books You Might Like
---
---
Want to keep up with Chris Kennedy Publishing?
Subscribe to the mailing list!
---