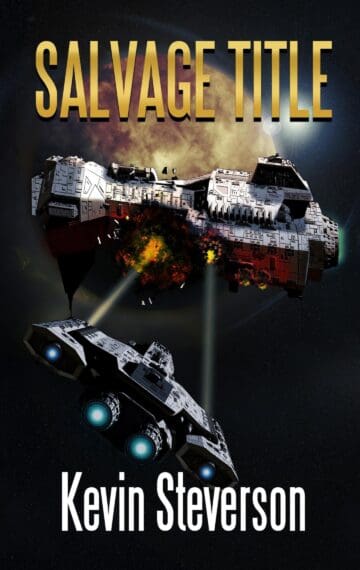 $4.99
Buy Now!
Read A Sample
See The Reviews
See The Full Series
Publisher:

Theogony Books

Narrator:

KC Johnston

Available in:

Kindle, Kindle Unlimited, Audiobook, Hardcopy

Published:

September 10, 2018
The Salvage Title journey begins!
They couldn't afford a ship, much less the cost of registering one. But there is always a loophole…
Harmon Tomeral wanted nothing more than to go to space. Sent to an orphanage when his parents were killed in a sandstorm, the odds were stacked against him. Despite that, he made it to the academy and graduated in the top ten percent of his class…only to find out the fleet did what it wanted, regardless of regulations, and he came from the wrong planet.
He didn't give up his dream, though, because where there's a will, there's a loophole, and Harmon and his friends found their loophole in the Top Fleet Marine competition—the winner would get 100,000 credits, which would just be enough to start their own salvage company. If they could build a mech and win the competition, they would be set.
But the fleet had already shown they didn't want him in space, so it would be an uphill fight. Good thing his friends and crew were very much against fleet regulations.
---
Other Books You Might Like
---