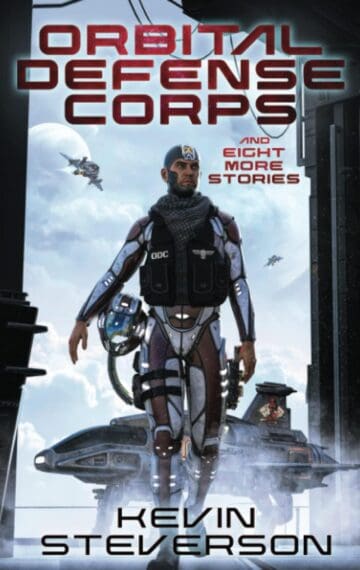 $4.99
Buy Now!
See The Reviews
See The Full Series
Available in:

Kindle, Kindle Unlimited, Hardcopy

Pages:

326

Published:

July 12, 2021
Nine science fiction stories from the mind of Kevin Steverson, all in one place!
These stories take place in two of the fastest growing universes in science fiction literature today—the Four Horseman Universe, with its sixty plus books, and the Salvage Title Universe, with twelve books. Helping it grow, the original trilogy was recently picked up for development into a series of feature films.
From Humans to Aliens, the stories have people you will root for and those you most definitely will not. People…The word has a different meaning in the future. Perhaps it should be the word Beings. After all, the stories are not all about Humans. As a matter of fact, sometimes Humans are the Aliens.
Inside, you will find distant worlds, star systems, spaceships, fighters, and gates enabling travel between the stars. There are leaders, followers, heroes, and villains using lasers and kinetic weapons of great power. The stories are thought provoking; there will be both conflict and solutions.
Isn't that why we love science fiction? It's also why you'll love these stories.
---
Other Books You Might Like
---
---
Want to keep up with Chris Kennedy Publishing?
Subscribe to the mailing list!
---