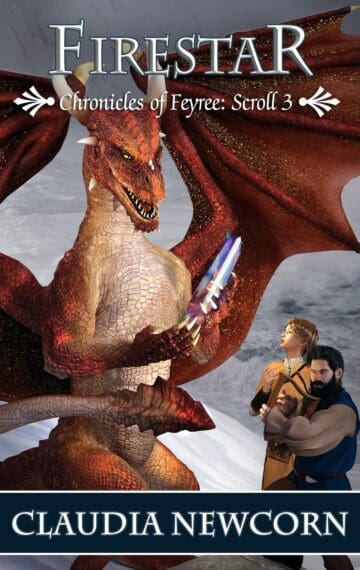 $4.99
Buy Now!
Read A Sample
See The Reviews
See The Full Series
Available in:

Kindle, Kindle Unlimited, Hardcopy

Published:

December 12, 2017
What choice would you make if saving your realm demanded that you sacrifice yourself?
Goaded by his scheming high councilor, Eshel, the Firelord Tvashtar Tizon has broken his treaty and invaded Lampion in winter's heart. Able to wield devastating fire magic, the former Feyree's troops are virtually unstoppable, and have conquered the majority of the Feyree strongholds despite all efforts to resist.
The Lady of the Lake lies frozen beneath impenetrable ice, and Danai's dragon tears are secreted somewhere in the Great Dell, but Warlord Toron and the Lady of Feyree refuse to concede defeat and desperately rally their folk, even as devastating battles and traitorous Feyree threaten to extinguish all hope.
Emissaries have been sent to both the elves and dwarves, but after centuries of separation, will they heed the call to battle? Even if they do, will it be enough to stop the rampaging daemons?
Danai, Joson, and Damon must choose between friendship, treachery and sacrifice as they struggle to prevent their former friend and his warriors from conquering Lampion. Their choices will shatter everything they believe in about themselves and each other. With their world at stake, what will they choose? And who at last will wear the Lord of Feyree's crown?
---
Other Books You Might Like
---
---
Want to keep up with Chris Kennedy Publishing?
Subscribe to the mailing list!
---