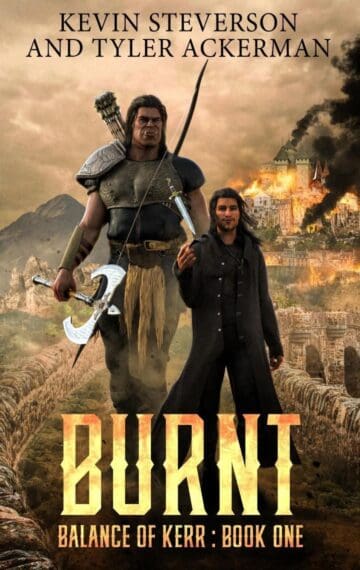 $4.99
Buy Now!
Read A Sample
See The Reviews
See The Full Series
Available in:

Kindle, Kindle Unlimited, Audiobook, Hardcopy

Published:

March 16, 2020
An offer they couldn't refuse. A chance to re-set the balance…
Tog and Kryder were raised as brothers, even though they were very different. Tog was a Half-Orc, tall and strong, and good with an axe. Kryder was shorter and tended to daggers…except when he used the magic passed down to him from his deceased mother. Having just reached adulthood in the Baronies West, both were enjoying life.
But when Baron Arnwald sends them out on a mission to determine whether the rumors of war are true, the brothers get a lot more than they bargained for. Running into Lan, the Keeper of Memories, they are shown many things that have nothing to do with the upcoming war…or do they?
One thing is certain—the Creator's balance has been upset, and they must use all of their wits and skills to make things right again, both in their lives and in the world. Mercenaries and mages stand in their way, though, and the odds are stacked against them.
Although Tog and Kryder are only two people, forces are working in the background to get them to the right time and place where they can make a difference. If they're not careful, though, they also might get very, very dead.
---
Other Books You Might Like
---
---
Want to keep up with Chris Kennedy Publishing?
Subscribe to the mailing list!
---