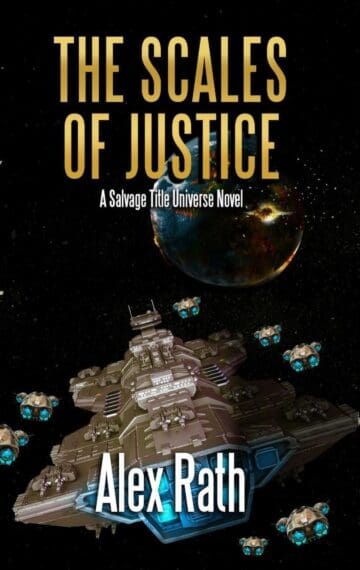 $4.99
Buy Now!
Read A Sample
See The Reviews
See The Full Series
Narrator:

KC Johnston

Available in:

Kindle, Kindle Unlimited, Audiobook, Hardcopy

Published:

January 14, 2020
Out from the shadows!
The Serpentes have long felt that isolation was the best way to survive in the galaxy, but a traitor's actions have revealed their presence to the universe, and Admiral El'Jyiurma of the Serpentes Space Navy has traveled to Gieliv to prevent a terrorist incident from being inflicted on the humans there. She returns home triumphant, but there is trouble brewing—the Serpentes face peril from both internal and external forces, and El'Jyiurma finds herself caught up in the middle.
With word of their existence growing, they catch the attention of a race they'd rather not meet. At the same time, they must battle the hatred and fear that automatically comes from humans, based merely on their appearance.
Fearing an invasion from outside forces, President Frazier of Gieliv sends a desperate plea to the Serpentes, requesting help to bolster their weak navy. With a potential attack looming, the king of the Serpentes sends El'Jyiurma to the Gieliv system to foster diplomatic relations and help defend Gieliv.
Hard choices have to be made, and El'Jyuirma is in the hot seat. Which is the more significant threat, and how can it be stopped? A wrong choice could lead to the end of the Serpentes civilization, and El'Jyiurma has little time to decide.
---
Other Books You Might Like
---
---
Want to keep up with Chris Kennedy Publishing?
Subscribe to the mailing list!
---