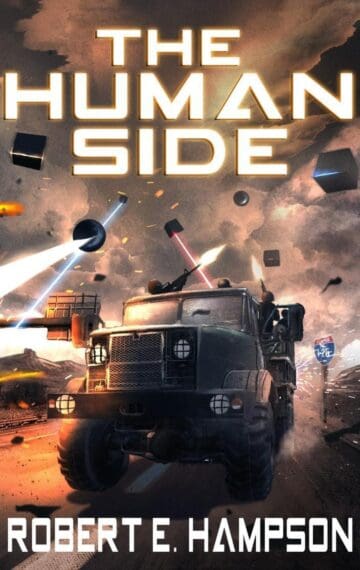 $4.99
Buy Now!
Read A Sample
See The Reviews
See The Full Series
Available in:

Kindle, Kindle Unlimited, Hardcopy

Published:

August 31, 2020
Is it an asteroid…or a weapon?
An asteroid headed toward Earth was not unexpected; multiple asteroids were a different story. And, when the "rock-throwing aliens" finally appeared, the people of Earth had to deal with a new type of war, where an enemy with powerful weapons held the high ground of space.
Dr. Tobias Greene felt guilty over patching up soldiers only to have them return to battle—until learning that his work was essential to the survival of the human race.
Master Sergeant Martin was a combat medic, trying to do his job and save as many as he could.
Lab Technician Kat Smith was forced out of her home and away from friends and family by the alien attacks. Her work was important, but would it be enough?
Jan and Li Janacek were trapped in New Mexico with their son, daughter, and eight other teens. They needed to get home…but home was no longer there.
For Arielle French, the aliens' arrival was everything she had predicted, until they attacked. Had she misunderstood their motives, or was it all the fault of the humans who failed to behave the way the aliens expected?
Technical breakthroughs might allow humans to resist the worst the "Rockers" could throw at them. But even if they could level the battlefield, though, would there be enough time left for Earth to show the Rockers what was really on the Human Side?
---
Other Books You Might Like
---
---
Want to keep up with Chris Kennedy Publishing?
Subscribe to the mailing list!
---