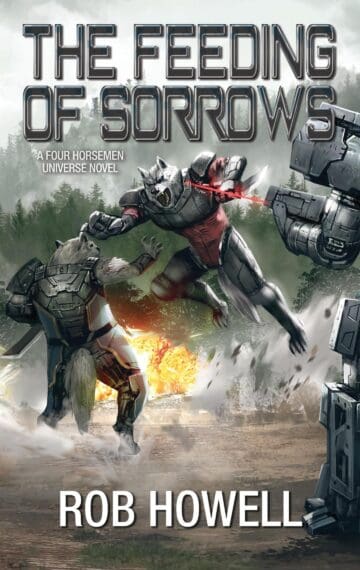 $4.99
Buy Now!
Read A Sample
See The Reviews
See The Full Series
Narrator:

James Patrick Cronin

Available in:

Kindle, Kindle Unlimited, Audiobook, Hardcopy

Published:

June 12, 2019
Once is an accident. Twice is a coincidence. Three times is enemy action.
When Zuul-led thugs attack members of the Queen Elizabeth's Own Foresters leaving the Lyon's Den, the battles on Cimaron 283133-6A and Peninnah become enemy action, not simply mercs fulfilling contracts. What the Foresters don't realize is that these attacks have been planned for years as part of an even larger series of plots aided by members of the Mercenary Guild.
Unlikely allies appear, including a Peacemaker who doesn't like being used, an electronic intelligence specialist with a past that's heavily redacted, and the strangest recruit in the Foresters' history, but will their aid be enough against foes who seek the unit's complete and utter destruction? And more importantly—who is funding the intelligence specialist's special toys?
Answers will be found as the Foresters battles across the stars and in alien jungles—but will the answers only bring more questions?
Only two things are certain. Alliances will shift. And sorrows will be fed.
---
Other Books You Might Like
---
---
Want to keep up with the Four Horsemen Universe?
Subscribe to the mailing list!
---