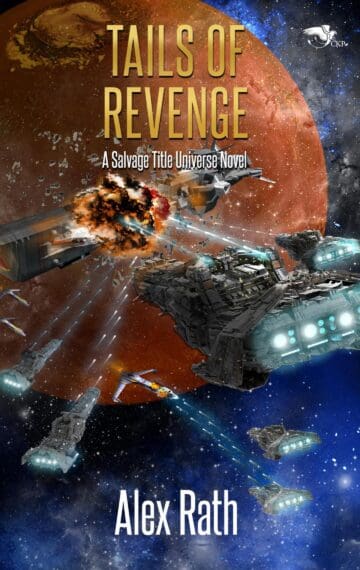 $5.99
Buy Now
Read A Sample
See The Reviews
See The Full Series
Available in:

Kindle, Kindle Unlimited, Print

Pages:

291

Published:

September 26, 2023
For many things in Strorix, the time has come. After the planet-shattering revelations from Queen El'Jyiurma, the system is coming to grips with the true history of the relationship between humans and the Serpentes. Shawn and Melissa, the first human bridge officers in the Strorix Royal Navy, are ready to take their places under the newly minted ship's captain, Vi'Uku, and their first missions for the system won't be easy. The time has come for revenge. The Gnevusin destroyed the original palace on Strorix Prime and destroyed Queen El'Jyiurma's old flagship, and that just won't do. Strorix has been rebuilding, but has it been enough?
Meanwhile, on Strorix Prime, not all humans are as understanding and ready to listen to the queen's plans. The Underground, a secret organization of humans, has been studying the Serpentes for decades, and now they have information from the queen to synch up with what they've found. What will they do with that information, and will it be the best thing for Strorix?
Conflict in space and on the ground will test the new integration of humans into every part of life for the Serpentes. Are their fangs sharp enough to deal with it?
---
Other Books You Might Like
---
Want to keep up with Chris Kennedy Publishing?
Subscribe to the mailing list!
---