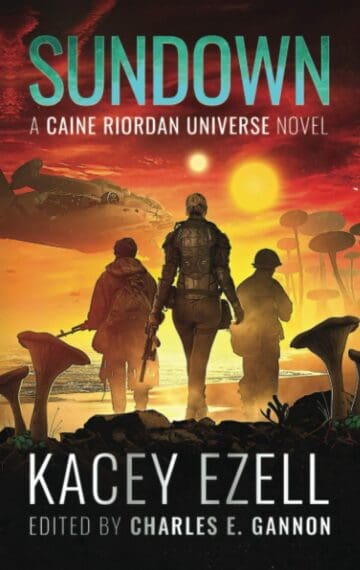 $2.99
Buy Now!
Read A Sample
See The Reviews
See The Full Series
Editor:

Charles E. Gannon

Available in:

Kindle, Kindle Unlimited, Hardcopy

Published:

March 16, 2021
Taken from their planet and their century, they are…the Lost Soldiers.
It's been six months since the daring raid that destroyed the makeshift transmitter which would have summoned the satraps' vastly superior off-world allies. The Lost Soldiers followed up that victory by scratching out a permanent base on R'Bak and spearheading the further attacks of their indigenous allies throughout the region. But the continued support, cooperation, and—above all—trust of the space-dwelling SpinDogs will be required if the Lost Soldiers are to maintain and expand their area of operations.
The key to good relations with the SpinDogs is the baby Major Mara "Bruce" Lee is carrying. A child of both cultures, the infant would be a bridge linking the two societies. But that link is still uncertain. For an Earth-born woman like Mara, pregnancy on the spins is likely to end in a spontaneous late-stage abortion…unless she receives one of the planet's near-miraculous drugs.
Unfortunately, that drug is no longer available. The satraps are grabbing it—along with R'Bak's other medicinals—in anticipation of the arrival of the Kulsian "Harvesters" who covet the exotic compounds.
When Sergeant Elroy Frazier, Bruce's crew chief and closest friend, hears that raiders may have some of the needed drug, he goes off on his own to track it down. For him, it's a matter of life and death for a friend. But failure could also mean the end of the fragile alliance with the SpinDogs. And, in turn, the end of all the time-stranded soldiers known as Murphy's Lawless.
---
Other Books You Might Like
---
---
Want to keep up with Chris Kennedy Publishing?
Subscribe to the mailing list!
---