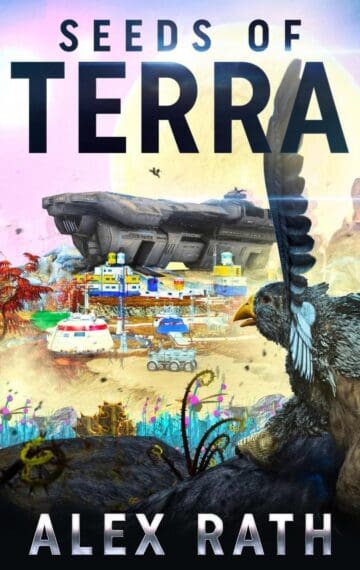 $4.99
Buy Now!
Read A Sample
See The Reviews
See The Full Series
Available in:

Kindle, Kindle Unlimited, Hardcopy

Published:

November 3, 2020
The race to colonize is on!
With industrial expansion on Earth bringing the planet's habitability into question, there's only one place to look. Up. And, with both the Moon and Mars colonized, the next best option is outside the Solar System. Captain Maxwell Reeves, a former test pilot for the United States Space Force, and his wife, Annica, moved to Switzerland to assist in that effort. They both joined the Terran Space Project, a group with no allegiance to any country or government, with one purpose—to send people to space.
The Wormhole Traversal Project was formed within the TSP four years ago when exploration vessels detected a wormhole at the edge of the solar system, and a probe launched to test the wormhole showed back up in the Alpha Centauri system.
Four hundred people signed on to be part of the mission to Alpha Centauri, and Traveler, Earth's first extra-solar colony vessel, was constructed. Now, Captain Reeves is ready to take the ship and its crew and colonists through the wormhole to find a new home, but some questions remain. Will they actually end up at Alpha Centauri? What will they find there? And—worst of all—when the traitor emerges, will Captain Reeves be ready for the most difficult mission of his life?
---
Other Books You Might Like
---
---
Want to keep up with Chris Kennedy Publishing?
Subscribe to the mailing list!
---