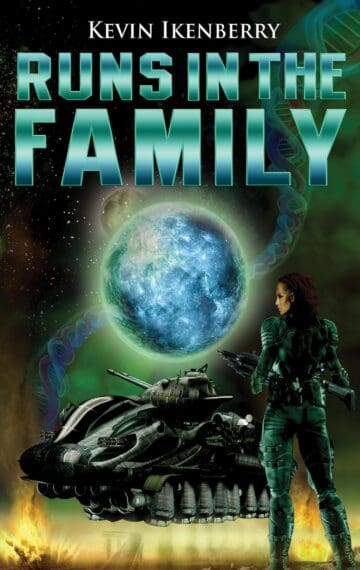 $4.99
Buy Now!
Read A Sample
See The Reviews
See The Full Series
Narrator:

Cici Kay

Available in:

Kindle, Kindle Unlimited, Audiobook, Hardcopy

Published:

January 2, 2018
An outcast of the Eden Academy, physically unfit for military duty and lacking a civil service assignment, Mairin Shields is going nowhere fast. With little hope of leaving the outer rim of the Milky Way, Mairin agrees to participate in a classified experiment offering her genetic perfection and a chance to see the galaxy.
Now, armed with her great-grandfather's military knowledge and combat-refined instincts, Mairin is tasked with leading inexperienced troops in a war against a shadowy enemy using hauntingly familiar tactics. But the first rule of the military is "Hurry Up and Wait," and Mairin learns this firsthand.
Without transport to the fight, Mairin spends the downtime on a lush paradise world, getting to know her new body, her imprint, and her heart. Mairin meets Tallenaara, a beautiful Styrahi architect whose mission and past will come to challenge them both. Faced with the most difficult choice of her young life, Mairin Shields can only watch as her world spins out of control.
---
Other Books You Might Like
---
---
Want to keep up with Chris Kennedy Publishing?
Subscribe to the mailing list!
---