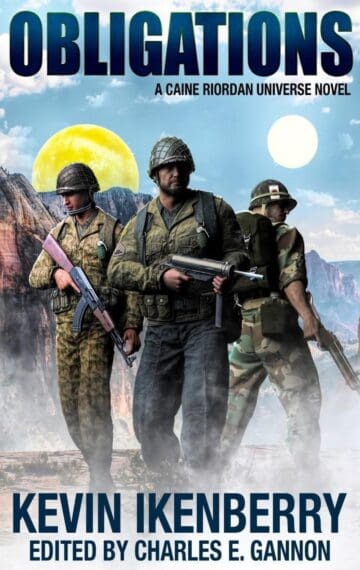 $2.99
Buy Now!
Read A Sample
See The Reviews
See The Full Series
Editor:

Charles E. Gannon

Available in:

Kindle, Kindle Unlimited, Hardcopy

Published:

April 17, 2020
Taken from their planet and their century, they are…the Lost Soldiers.
The hijacked Twentieth Century troops known as Murphy's Lawless have made planetfall on the planet R'Bak and accomplished their first main objective. Led by Lieutenant Harold Tapper and some of the Lost Soldiers, a clan of proudly independent nomads successfully attacked a unit of the J'Stull Satrapy and made off with a number of much-needed combat vehicles. But the J'Stull won't—can't—let that defeat go unanswered. They are the servitors of the overlords of Kulsis: outsystem autocrats whose forces shall soon return to take whatever resources—and vengeance—they wish. And the J'Stull can't afford to be the objects of their wrath.
Captain Bo Moorfield—a dishonored US mechanized cavalry officer before waking up in this strange future—now has to shepherd the convoy of armored cars, APCs, and other all-terrain vehicles—back to the Lost Soldier's base high in the forbidding desert terrain. Unfortunately, the stolen vehicles aren't at the peak of performance, and Lieutenant Tapper is barely able to keep ahead of the J'Stull force racing after him.
But Moorfield has two things the J'Stull don't: training as a professional cavalry officer and a force of half-trained troopers mounted on whinnies. If he's able to get his own forces into the right position, maybe—just maybe—he will be able to snatch victory from the jaws of almost-certain defeat. If not, the J'Stull will roll up Moorefield's small unit and push straight on through to the Lost Soldiers' makeshift base, killing them all.
And if that happens, the future for the rest of Murphy's Lawless isn't merely bleak: it's nonexistent.
---
Other Books You Might Like
---
---
Want to keep up with Chris Kennedy Publishing?
Subscribe to the mailing list!
---