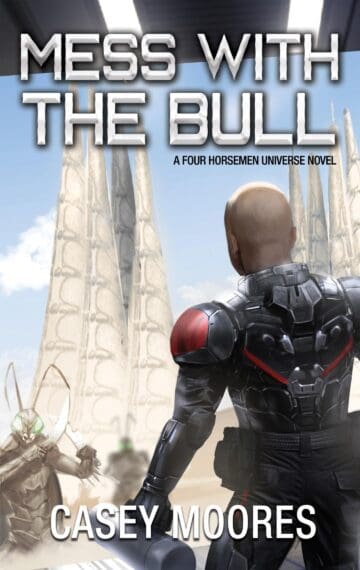 $4.99
Buy Now
Read A Sample
See The Reviews
See The Full Series
Available in:

Kindle, Kindle Unlimited, Print

Pages:

445

Published:

September 7, 2021
In the Galactic Union, few Human corporations are as storied or as well-known as the Intergalactic Haulers. But the Haulers are no more—victims of Peepo and her minions at the start of the Omega War. Now, her followers seek to destroy the Intergalactic Haulers' more secretive counterpart—Bull and his black ops rescue company. Yet, this is only one part of a larger story:
A Human mercenary unit is trapped and abandoned—betrayed like so many others at the start of the Omega War;
Another mercenary unit is captured and given a choice—fight for its captors or die;
A Hunter and her companion—her former target—follow a path of vengeance; and
Earth's first Peacemaker becomes aware of the shadow that's loomed over her shoulder for most of her life.
All of these forces are on a collision path which intersects within the walls of a vast arcology on a faraway planet. The Veetanho masterminds conspire to crush all of the Human forces, with no concern for the destruction they'll cause, but Bull—like always—has a plan. Sooner or later, though, his luck is going to run out. Will his strategies and tactics once again be enough to carry the day, allowing him to rescue the remaining Humans, or will they all be just more casualties of Veetanho vengeance?