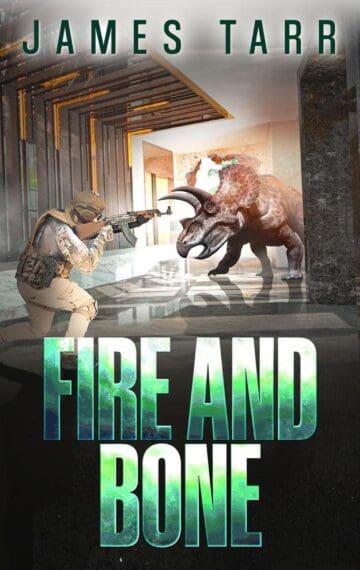 $4.99
Buy Now
Read A Sample
See The Reviews
See The Full Series
Available in:

Kindle, Kindle Unlimited, Print

Pages:

421

Published:

July 19, 2022
After decades of civil war, La Fuerza is on the run in Mexico, the communist guerrilla army seemingly on its last legs. Sergeant Seamus O'Malley was a big reason for their current ill-fortune, and the veteran private contractor now has a huge price on his head. He's given an easy executive protection job in remote Cancún, but he isn't happy about his new "babysitting" assignment.

The war rages on, sparking the worst wildfires the country has ever seen. The descendants of the genetically-engineered animals once filling Pangaea, the former dinosaur park, are forced by the fires to flee throughout Mexico, causing chaos.

In the midst of this, La Fuerza struggles for a victory, for its very existence, and its brutal soldiers are willing to do whatever it takes to get a win. A mercenary with a bounty on his head and the billionaire's daughter he protects seem like easy targets.

Past the oblivious tourists and bright lights, Cancún is an island of civilization surrounded by jungle and death. It's holding its breath, waiting for the worst to happen.

There's trouble in paradise, and Seamus O'Malley couldn't be happier.
---
Other Books You Might Like
---
---
Want to keep up with Chris Kennedy Publishing?
Subscribe to the mailing list!
---