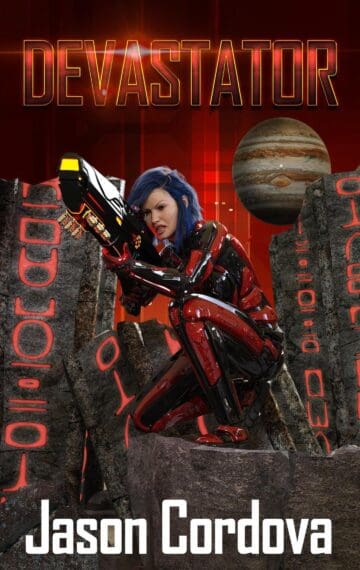 $4.99
Buy Now!
Read A Sample
See The Reviews
See The Full Series
Available in:

Kindle, Kindle Unlimited, Hardcopy

Published:

January 10, 2018
"Gamer girl beats Ready Player One." Brian B., Internet Reviewer
The Warp is perfectly safe, its creators claimed.
After the events which took place one year before, the last thing Tori Adams wanted was to go back into The Warp. She enjoyed college and the challenges it brought. She had no desire to set foot into the virtual reality realm ever again. Life moved on, and The Warp changed for the better as improvements were made.
The Nexus was a new login realm that allowed for gamers to avoid being stuck in-game for too long. The alpha testing had gone fine, but when the open beta testing began for the Nexus, it turned on—and stayed on. Nobody could explain it, and WarpSoft did everything in their power to shut it down. Unable to investigate from without, they asked Tori to go back in to find out what was keeping the Nexus online. She's convinced it's nothing more than a computer glitch. WarpSoft agreed with her, but…
What if something—or someone—far more dangerous was behind it?
There was only one way to find out.
---
Other Books You Might Like
---
---
Want to keep up with Chris Kennedy Publishing?
Subscribe to the mailing list!
---