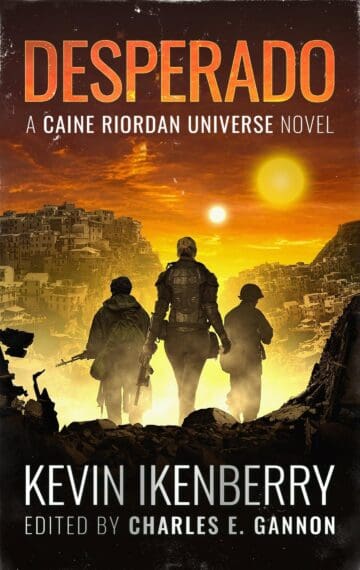 $2.99
Buy Now!
Read A Sample
See The Reviews
See The Full Series
Editor:

Charles E. Gannon

Available in:

Kindle, Kindle Unlimited, Hardcopy

Published:

April 20, 2021
Taken from their planet and their century, they are…the Lost Soldiers.
The Sear, a time of intense radiation and heat, is coming to R'Bak. Among local tribes and townspeople alike, the rush is on to secure the provisions necessary to endure the seven years when the binary suns of the 55 Tauri system make their closest approach. In the midst of this uncertainty, Colonel Murphy has decided the time has come to secure the information, weapons, and human capital necessary for his upcoming orbital operations, and he once again has to send the Lawless into harm's way.
For Major Bo Moorefield, his part of the campaign is simple: lead a cavalry unit of varied armored vehicles and half-trained indigenous forces to capture Imsurmik, a fortified town of almost twenty thousand. Within its ten-meter-high walls, Murphy believes there are a number high value targets—citizens with knowledge of the soon-to-arrive Harvesters—who can help the Lawless prepare to give the out-system oppressors a reception they will never forget. And maybe, never recover from.
In deep cover inside Imsurmik's walls, newly promoted Lieutenant Aliza Turan is embedded with a group of locals to gather the intelligence Bo desperately needs to seize the town. But trouble lurks around every corner, and uncovering the information she needs means risking attracting the attention—and ire—of a fearsome warlord who'll do anything to keep the Lost Soldiers from getting the intel they need.
Can the Bo and the Lawless take the town, grab the high value targets, and rescue Aliza before it's too late? They'd better, for failure will mean the deaths of Aliza and, eventually, all the other time-stranded refugees known as Murphy's Lawless.
---
Artwork
---
---
Other Books You Might Like
---
---
Want to keep up with Chris Kennedy Publishing?
Subscribe to the mailing list!
---